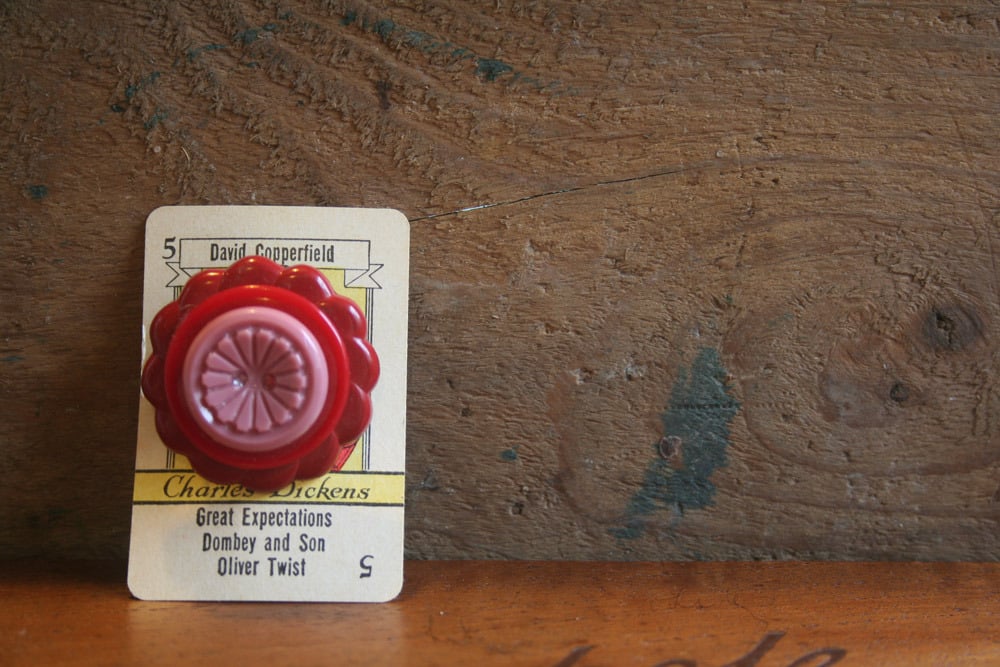 Vintage buckle and button brooch - reds and pinks
$

12.50
---
---
Made from vintage plastics like bakelite, lucite, casein, these brooches are unique. They feature original buckles teamed with vintage buttons and are layered to create a lovely brooch.
A twice designs favourite these brooches take the everyday items of buckles and buttons and place them in a new and innovative context.
One of the delights in working with preloved materials is imagining their former life. These wonderful bits and bobs have a story to tell. They also recall a bygone era where everyday items like buttons were created with care and were unnecessarily beautiful.
** Please note these are wholesale prices and are available to resellers only at this price. Retail prices are roughly double.